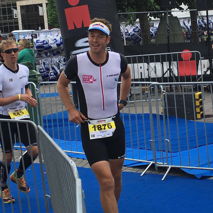 Race 4 kids with allergies
Donate
Created By:

Magnus Norman

Collecting for:
Race 4 kids with allergies
To help other people is my job and also my passion. Health and training are my hobbies. My friends knows I always wanted to do something special that I will always remember when i turn 40. Therefore I have decided to race an Ironman.
When training for this I also felt like I wanted to support a cause that is close to me and my family. An incident with one of my kids eating nuts, a normal day at home, made me realise how fragile we are. There are so many allergies out there that we need to know more about and also try to prevent. Pet allergy, food allergy, grass allergy, dust allergy and pollen allergy only to name a few.
Im personally also suffering from allergies. Pollen as well as pet allergy. I had this allergies throughout my whole tennis career. It was a little bit tough at times also trying to physically perform at a high level at the same time.
Therefore I'm very happy to announce the collaboration with the
Swedish allergy and asthma research foundation.
The money that I hope to raise will benefit the research of kids allergies.
Thank you for your donation!
//Magnus Norman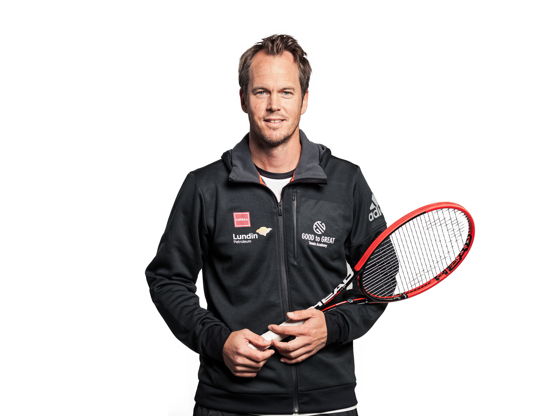 Donate
Magnus Norman donated 37,390 kr
Barbara Fischer

donated

300 kr

After what you accomplished with Stan, you still travel economy class? It seems you're still quite ordinary, in a very charming way. And you're so devoted to help children in sports and health matters, so I do very much like to support your effort.

Barbara Skurdall

donated

500 kr

Congratulations Magnus! It's such a great cause and you have put forth a great effort! Barb and Ann

Jesper Kärrbrink

donated

500 kr

Great initiative and great fighting Magnus 👊🏼👍🏼

Minna Odhner

donated

300 kr

Lawrence Frankopan

donated

2,000 kr

Deleted User

Dear Magnus,

We are so grateful for your amazing fundraising campaign and your enthusiasm for raising awareness for kids with allergies. We want to thank all the donors so much for making a contribution!
We will guarantee that all the money raised will be used 100 % for research that aims to find solutions for the challenges kids with allergies meet in their everyday life.

We wish you all the best luck with your upcoming Ironman competition on Sunday.
As we say in Sweden - Lycka till, Magnus!

The Swedish Asthma and Allergy Research Foundation



Magnus Norman

Hi all donators,

Race week is here. 35 weeks of training has gone by and on Sunday i will be racing in Nice Ironman for a good cause. Very nervous i must admit. So far we have collected 142 890 SEK and thats more then i could imagine. The Swedish Asthma and Allergy Foundation is so so happy for this donation.

THANK you all!!

My race BIB number will be 1382 and you can follow my progress online if you wish. However the important thing here is not the time but to contribute to the research on kids allergies. How can wee prevent the increasing amount of kids allergies? How can we support so that also kids with allergies can live the same life as normal kids? How can we raise awareness of different types of allergies?

Here is a short story from the Ironman webpage that was published today.

http://eu.ironman.com/triathlon/news/articles/2017...

Again, thanks a lot to each and everyone of you supporting this cause. I will think about you on Sunday.

Have a great week,

Magnus Norman

Nikola Horvat

donated

500 kr

Great initiative, im sure it will help many kids - even if it helps to only one it is worthed- good luck and keep doing great things for this world..

Sport-Spirit Sport-Spirit

donated

10,000 kr

Sport-Spirit Switzerland was very happy to have Magnus Norman as a motivational speaker for our seminar during the Geneva Open 2017 and at the same time contribute to his fundraiser for the research on kids allergies. http://www.sport-spirit.ch

Magnus Norman

Hi all,
The allergy season is picking up in Europe and the summer is soon here. Tough times if you have allergies like myself. Also only 2 months short of Ironman Nice now. Been a little bit up and down with the preparation. Motivation is hard to keep up all the way but I'm trying as good as i can. The race will be an adventure for me but I can't wait to be on the starting line! Last weekend i ran a half marathon in Stockholm and had the privilege to get up on stage (not to get the winning medal unfortunately) to speak about Race4KidsWithAllergies.

Race4KidsWithAllergies is getting a bit bigger. Piece by piece. We are starting a new Kidsrace at the running race Hammaröloppet. The race will be 1600- and 3200 m and 100% of the entry fee will go to the research on kids allergies. We also have plans to start more kidsgraces soon.

Thanks for all the support!

Kids with allergies should have the same possibilities as all other kids.

//Magnus

Guillaume Garlatti

donated

1,000 kr

Ironman Nice getting close. Stay strong! See you in New York.

Anonymous User

donated

300 kr

Efter ytterligare en allergichock idag känner jag att det är dags att stödja forskningen...

Christian Kinch

donated

10,000 kr

Magnus Lycka till - lyyyysande innitiativ. Mvh C

Magnus Norman

Hi all friends!

We are now 3 months in to the new year. I have done exactly half of my preparation for

Ironman Nice the 23 July

. Things are going well but I start to understand how long the distance is. Im getting a little bit afraid but it also motivates me. What drives me is the fact that our fundraiser for the research on kids with allergies is getting attention.

The Swedish Astma and Allergy Foundation did an article

and this week the big morning newspaper in Sweden did an article as well. The more we can spread the knowledge and awereness about kids allergies the better. We have also gotten a lot of positive feedback from the Swedish Astma and Allergy Foundation. It looks like we have inspired them as the general secretary informed me that they will make an extra donation to research on kids allergies 2018. Thanks so much for supporting the fundraiser. You inspire me!

//Magnus

David Neves

donated

21,500 kr

I won the bid for a private session with Magnus and is happy to donate to research on kids allergies!

Magnus Norman

Hi all!
I have raised the goal for the fundraiser from 100 000 SEK to 150 000 SEK. Lets go!

//Magnus

Anonymous User

donated

30,000 kr

Thanks for the great session during US Open 2016 Magnus. Great initiative with the fundraiser!

Lars Pettersson

donated

500 kr

Johan Brenner

donated

1,000 kr

M och K Hansson

donated

1,000 kr

När Henrik och Ingegerd nu blir ett par får de fem barn tillsammans. Därför vill vi uppmärksamma barnen och forskning kring barnrelaterade sjukdomar.

Magnus Norman

donated

890 kr

Magnus Norman

Hi again all donators,
This weekend i participated in Oslo Marathon. I haven't been able to train as planned as I've been working quite a lot but managed to complete the marathon in 3:57.

During the last few weeks I have also auctioned out a private tennis session with myself. The winning bid was 21 500 SEK.

During the US Open i also had a private training session where the money went to the fundraiser. I was able to raise 30 000 SEK there.

At the moment the fundraiser is therefore at around 90 000 SEK.

Thanks for your support for the research on kids allergies!

//Magnus





Anonymous User

donated

500 kr

Magnus good luck w your Ironman!

Erik Ullsten

donated

2,500 kr